Automatic curtain rail with remote control and temperature control, model Comfort
Automatic curtain rail with remote control and temperature control. Available in the standard colours white RAL 9010 and silk matt aluminium. The curtain rail automatically closes the curtains in the evening and opens them in the morning. Furthermore, the curtains can also be drawn at any time by means of remote control or wireless wall switch. This model also features built-in temperature control.
NEW: Now, you can control your curtain rail from your iPhone/SmartPhone or tablet. This is easily done by connecting a small transmitter to your network at home - see Telldus transmitter below.
Please note: Remote control and/or wireless wall switch to be ordered separately.
Built-in intelligence:

The curtain rail has built-in intelligence closing and opening the curtains automatically. Choose the standard program, which has been pre-set to draw the curtains at the times of sunrise and sunset (like you would typically do yourself - open he curtain, when it gets light and close the curtains, when it gets dark in the evening). The program distinguishes weekdays from weekends, summer time and winter time, Christmas, Easter and other holydays. Or you can choose the individual program.
Built-in temperature control - protect your furniture:

The curtain rail has built-in temperature control closing the curtains when the temperature exceeds a pre-set value and lets the curtain remain closed until the temperature has become moderate in the room again. The temperature value for closing the curtain can be set between 16 and 35 degrees Celsius. The heat control in the rail ensures that the curtain does not open and close constantly in case of minor temperature variations. It is easy to activate or deactivate the temperature control function.
Individual program:

The individual program lets you set the curtain rail to open and close the curtains at other times than ODSIF has pre-set in the standard program - e.g. at fixed times every day.
Think about security:

The intelligent curtain rails from ODSIF are working fully automatically - even when nobody is at home. Seen from outside it looks as if somebody is at home, when the curtains are opened and closed as usual.
Accessories (Click the accessory to add to basket)
This is included when ordering the curtain rail
Adapter
Fittings for wall or ceiling
Screws and rawlplugs
User guide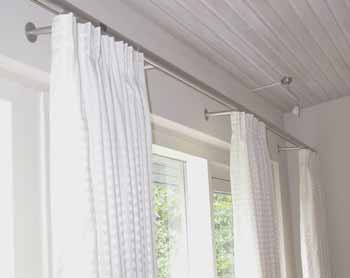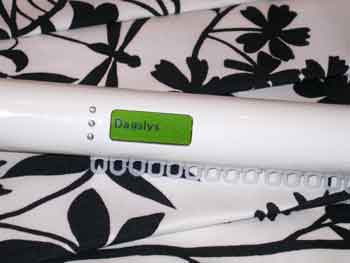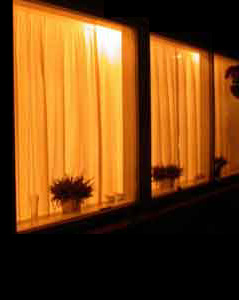 Technical information
Material, rail:
Aluminium
Rail diameter:
Ø36 mm
Maximum width:
300 cm
Length wall fittings:
5 - 14 cm
Available with ceiling fittings:
Yes
Display:
Yes
Batteries:
Included, 3xC alkaline
Maximum weight for curtain:
Max 2,5kg/m
Remote control:
Yes, Odsif and X10
Control by intelligent home control:
Yes
ODSIF's telephone number: +45 45 81 22 11.
Or send us an email: