Curtain rail with built-in timer, model Classic
Classic - curtain rail with built-in timer and intelligence:
Curtain rail with built-in timer and intelligence and with power supply and battery backup. Available in the standard colours white RAL 9010 and silk matt aluminium. The curtain rail is operated by means of the three buttons on the rail next to the display. By pressing the info button (the top button) the display shows the actual time and time for close curtain and open curtain. The bottom button is used to draw the curtains manually. The mid button is the programming button.
Built-in intelligence (timer function):
The curtain rail has built-in intelligence (timer function) closing and opening the curtains automatically. Choose the standard program, which has been pre-set to draw the curtains at the times of sunrise and sunset (like you would typically do yourself - open he curtain, when it gets light and close the curtains, when it gets dark in the evening). The program distinguishes weekdays from weekends, summer time and winter time, Christmas, Easter and other holydays. Or you can choose the individual program.
Individual program:

The individual program lets you set the curtain rail to open and close the curtains at other times than ODSIF has pre-set in the standard program - e.g. at fixed times every day.
Think about security:

The intelligent curtain rails with built-in timer from ODSIF are working fully automatically - even when nobody is at home. Seen from outside it looks as if somebody is at home, when the curtains are opened and closed as usual.
Accessories (Click the accessory to add to basket)
This is included when ordering the curtain rail:
Adapter
Fittings for wall or ceiling
Screws and rawlplugs
User guide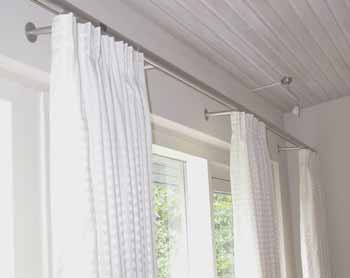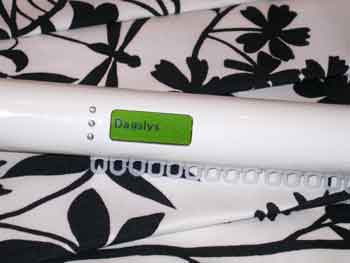 Technical information
Material, rail:
Aluminium
Rail diameter:
Ø36 mm
Maximum width:
300 cm
Length wall fittings:
5 - 14 cm
Fittings for ceiling available:
Yes
Display:
Yes
Batteries:
Included, 3xC alkaline
Maximum weight for curtain:
Max 2,5kg/m
Remote control:
No
ODSIF's telephone number: +45 45 81 22 11.
Or send us an email: