LED wall lamp model SUNSET
LED wall lamp with built in light themes among others reading light, cosy light, cinema light, sunset, sunrise, chill and other coloured themes. Elegant soft transitions between the themes and soft start. Excellent illumination. Choose the right lighting for the right mood.
The LED wall lamp measures 30x30 cm and has a white rear plate used to reflect the light out into the room. The shade is a curved surface, which on one side screens against the direct light and creates a lamp that is stylish and classic.
The LED wall lamp - SUNSET is available in two models with more colours within each model.


With white light
ODSIF's LED wall lamp with white light has a warm-white light without having to change the light colour or the brightness. It is suitable where you wish a constant light on a wall e.g. a brick wall, where the bricks create a play of light that is reflected from the wall and emphasizes the structure of the wall. It can be used where you have a wall, which you want to lighten up or as primary lighting.
With light themes
ODSIF's LED wall lamp with light themes can be controlled with wall switch from where the lamp can be turned off/on, and you can change theme. Furthermore, the lamp can be controlled with three discrete buttons on the wall lamp, where the upper button changes the theme, the mid button activate/deactivate the play of light, and the lower button turns the lamp on or off. It can also be controlled with remote control and/or via iPhone/Android/smartphone. It is suited, where you wish to be able to adjust the brightness. Suitable places could be e.g. on a brick wall, in corridors, as primary lighting on a wall in a smaller room, where you wish to switch to a cosy night lighting for evening cosiness. This wall lamp must be connected to outlet in a wall or wall switch, and can therefore be turned on or off with traditional ON/OFF wall switch.
For the LED wall lamps with themes it is also possible to connect up to 14 slave lamps. The SUNSET slave lamps are controlled by the SUNSET master lamp and 1 m cable is included per slave lamp.
Accessories (Click the accessory to add to basket)
This is included when ordering the lamp:
Screws and rawlplugs
User guide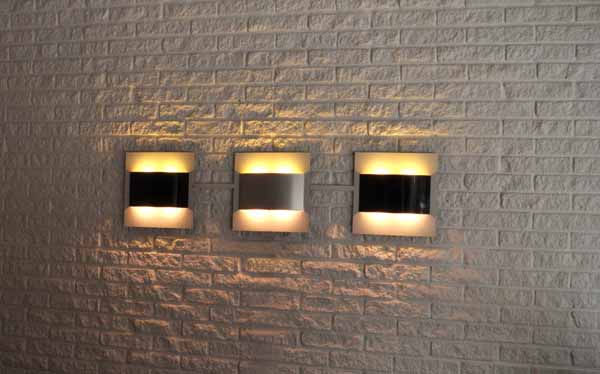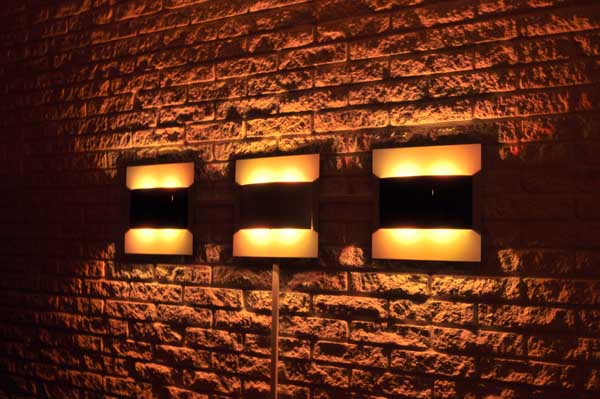 Technical information
Brightness:
420 lm
Power consumption:
8 W
RA value:
80
Light colour:
2700K
Light diodes: White:
4 pcs. CREE MX-6
Light diodes: RGB:
4 pcs. KINGBRIGHT AAAF5051
Material:
Shade and rear plate of aluminium
Cable:
1 m flat 220V cable
ODSIF's telephone number: +45 45 81 22 11.
Or send us an email: